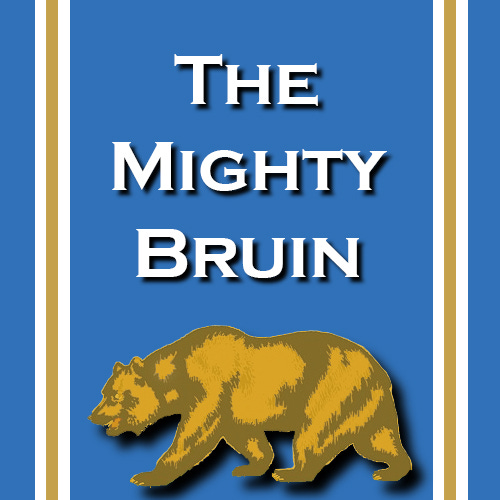 Welcome to The Mighty Bruin!
We are the Mighty Bruins! We are the Bruin Faithful! TheMightyBruin.com aims to provide coverage of UCLA Athletics with a full passion bucket, but we will also call it like we see it when necessary BECAUSE WE LOVE THE FOUR LETTERS.
TMB is from the same team which formerly brought you Bruins Nation, but we also expect to be joined by some new folks as we move forward to create this great new outlet for everything UCLA.
Here are some helpful links to get you started:
Why subscribe?
Subscribe to get full access to the website and receive new post reminders and newsletters. Never miss an update. Now, you can get updates directly in your inbox! We'll try and keep the newsletters to a minimum, and you can set up your emails to send an aggregate if you want.
While we will plan to eventually offer bonus to paid subscribers, to encourage you to subscribe now, we are offering The Mighty Bruin Launch Special! Subscribe to a year of The Mighty Bruin for just the price of six months!
Stay up-to-date
You won't have to worry about missing anything. Every new edition of the newsletter goes directly to your inbox.
Subscribing lets you be a part of The Mighty Bruin community of fellow Bruins who bleed Blue and Gold.
In the months ahead, we plan to offer specific perks who want to support TMB. Stay tuned!

Subscribe to The Mighty Bruin
People
Joe Piechowski 
Joe is the former Managing Editor of Bruins Nation. He graduated UCLA in 1994 with a BA in Poli Sci. Twitter: @jpiechowski Email: joe@themightybruin.com
Dimitri Dorlis 
Has been writing about UCLA athletics online since 2016. It hasn't gotten better in that time. Does twitter stuff @DDorlis