UCLA TE Devin Asiasi Selected by Patriots in 3rd Round
It's going to be a reunion in New England for Asiasi.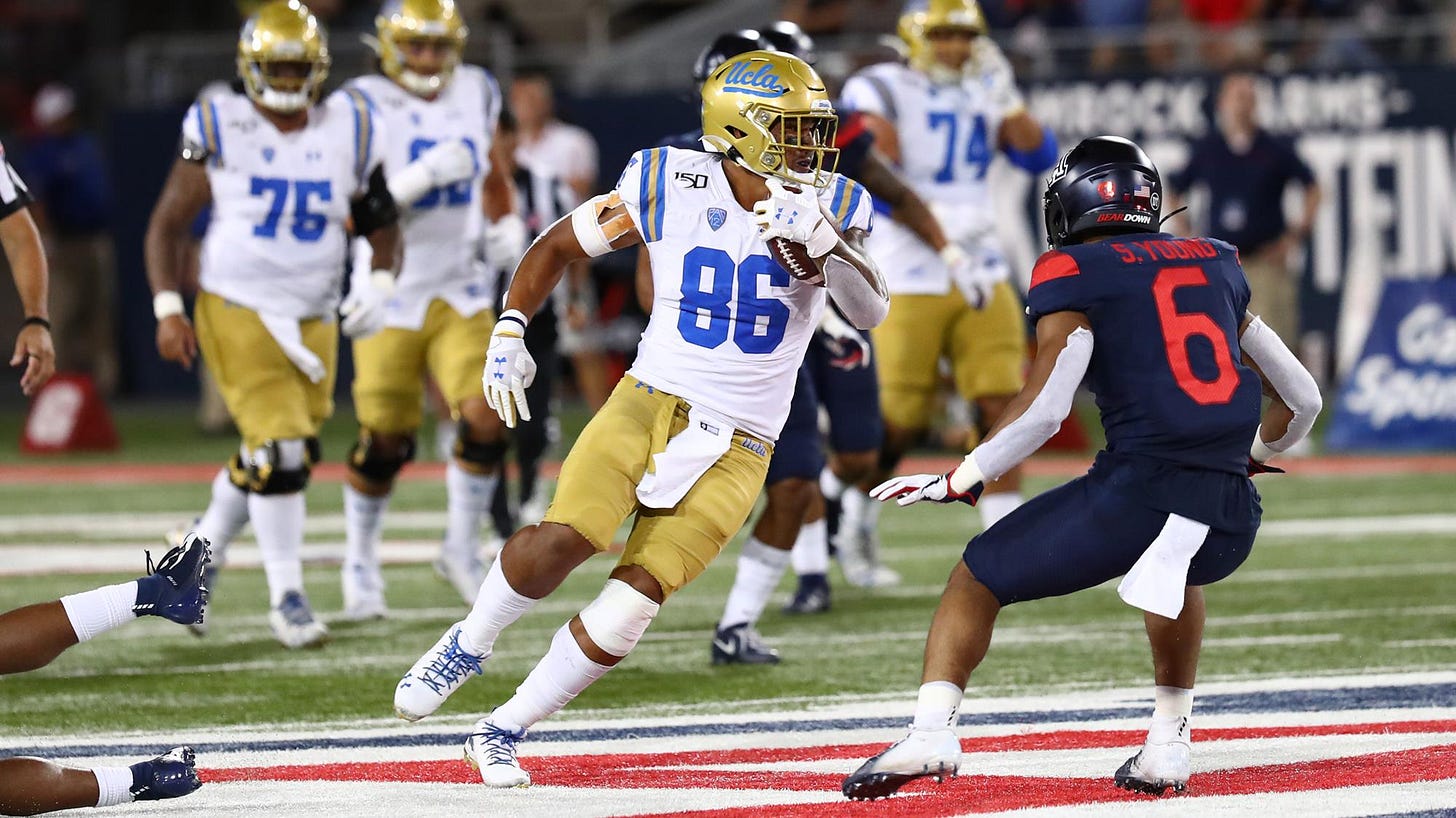 (Photo Credit: Jesus Ramirez/UCLA Athletics)
---
With the 91st pick of the NFL Draft, the New England Patriots have selected Devin Asiasi.
This selection has the fingerprints of new Patriots quarterback coach Jedd Fisch all over it. That's because Fisch recruited Asiasi to Michigan out of high school and the pair were reunited when Asiasi transfered to UCLA and Fisch joined the Bruins' coaching staff in 2017, even though Asiasi had to sit the season out after transfering.
With Gronk off to Tampa, Asiasi's selection makes sense. The Patriots liked big pass catching tight ends and that's what they are getting in Asiasi. Last season, he caught 44 passes for 641 yards and 4 touchdowns.
Sure, as Dimitri Dorlis pointed out in Asiasi's draft profile, he only had one of big production. Well, there are two good reasons for that. First, as I mentioned above, he had to sit out 2017. The second reason is that he had a really good tight end in Caleb Wilson playing in front of him in 2018.
What's probably the most interesting thing here is that the Patriots traded up to get Asiasi with the 91st pick. So, the Patriots' brass must have like him enough that they were concerned he might not be available when their next pick came up.
Congratulations, Devin!


Go Bruins!!!