Discover more from The Mighty Bruin
Blog Of The Bruins, By The Bruins, For The Bruins
Over 1,000 subscribers
UCLA Football Picked 4th in South Division in Pac-12 Media Poll
The media does not seem very bullish on UCLA's chances for a successful season.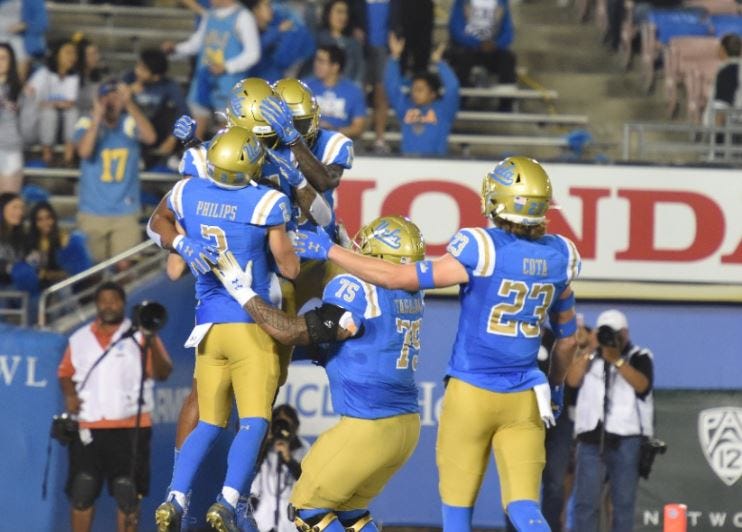 ---
The Pac-12 Conference released the revised conference schedule last Saturday, revealing a UCLA schedule that seems tough on first glance. Today the conference followed up on that by releasing its annual preseason media poll, with results that should not shock any UCLA fans as the Bruins were picked to finish 4th in the South Division.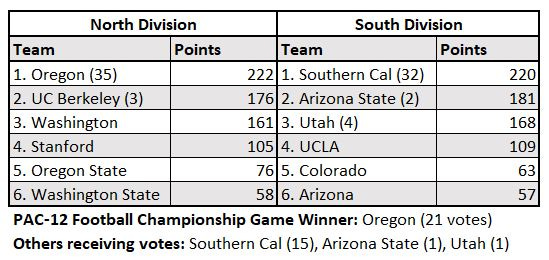 The media poll broke about how you would expect. Oregon and Southern Cal were the clear favorites heading into the fall, and despite losing a decent amount of talent to opt-outs (though some of those opt-outs are starting to announce returns) were both positioned well to compete for the Pac-12 title. UC Berkeley as the preseason #2 in the North makes sense, as the Golden Bears are looking to build off a strong 2019 and are returning most of their core, while Washington is not far behind. In the South Division, Arizona State seems to have taken the #2 spot by virtue of getting a lot of votes to place behind the Trojans, while Utah is getting more respect as a team that can win the division. Going off of vote totals, it appears UCLA was locked in to the #4 spot pretty consistently on media ballots, as there's a solid point game on either side of them.
Now, in looking over the media polls in relation to the revised schedule, I did start to wonder at the thought process behind some of the cross-divisional matchups. I have to imagine the conference had some idea that Colorado and Arizona would be the weakest teams in the South division, but instead of using the schedule to protect its top team like other conferences do, the Pac-12 decided to go with a more intriguing matchup in pairing Oregon and UCLA together. Weirdly enough, the Pac-12 did exactly that with Southern Cal, as they were paired with a Washington State team breaking in a new head coach. I'm going to assume the conference saw the opportunity to market another Chip Kelly vs Oregon game, with the knowledge that this could be their last opportunity to do so, as the bigger schedule draw.
In any case, it's hard to argue with the media poll. When I saw the schedule, there were only two games that I felt UCLA would be favored in, and those two teams just happen to be placed below them in the South division predictions. The Bruins have a puncher's chance in their other games, but I wouldn't consider them to be the favorites by any stretch.
The bigger question is: should UCLA fans be ok with a 4th place divisional finish in year 3 of the Chip Kelly era? That will be something to watch going forward.
Go Bruins!