UCLA CB Darnay Holmes Selected by Giants in 4th Round
Holmes will go from wearing powderkeg blue to Big Blue.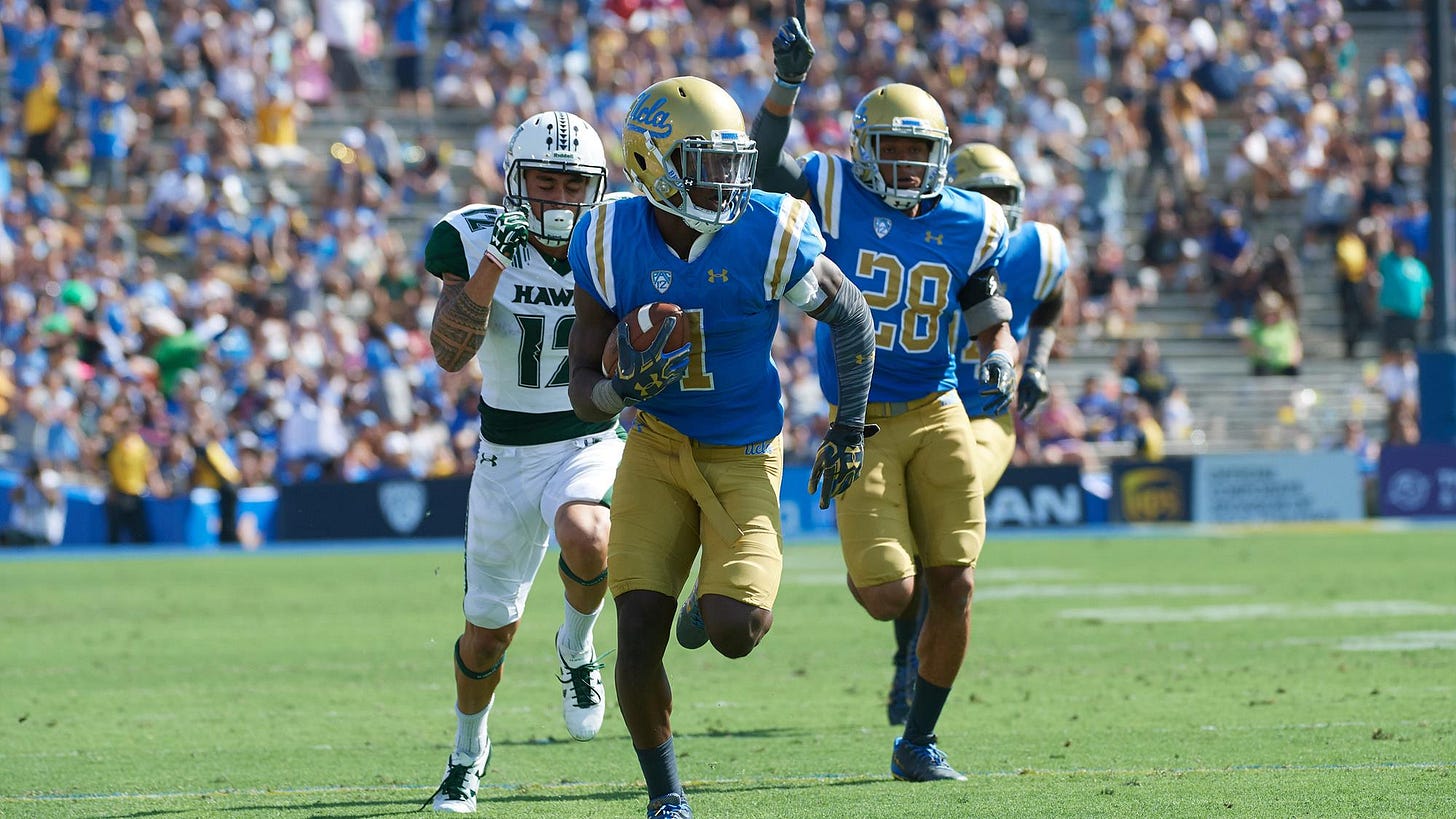 (Photo Credit: Blaine Ohigashi/UCLA Athletics)
---
With the 110th pick of the NFL Draft, the New York Football Giants have selected Darnay Holmes.
Holmes is a smart kid. He graduated from UCLA in just two and a half years. That's half the time it takes many UCLA grads to finish.
But he's not all brains.
In our draft profile on Holmes, Dimitri Dorlis explains that he has "possesses above-average athleticism and really excels in short-range coverage." When it comes to weaknesses, his two biggest are his size and his consistency.
He did miss the first two games of 2019 with an ankle injury. Over three seasons in Westwood, he had 121 tackles, 8 interceptions, and 28 passes defended. He was Honorable Mention All-Pac-12 selection in his final two seasons at UCLA.
Overall, he's a solid fourth round pick by the Giants.
Congratulations, Darnay!
Go Bruins!!!
---
Thanks again for supporting The Mighty Bruin. Your paid subscriptions make this site possible. Questions, comments, story ideas, angry missives and more can be sent to joe@themightybruin.com, or to @JPiechowski on Twitter. (Unfortunately, the Twitter account for The Mighty Bruin remains in Twitter jail after I made the mistake of trying to set the TMB launch date as the account's birthday. We hope to have this resolved soon.)