Discover more from The Mighty Bruin
Blog Of The Bruins, By The Bruins, For The Bruins
Over 1,000 subscribers
UCLA Basketball: Jalen Hill Declares for the NBA Draft
Hill is the second Bruin underclassman to put his name into the draft mix.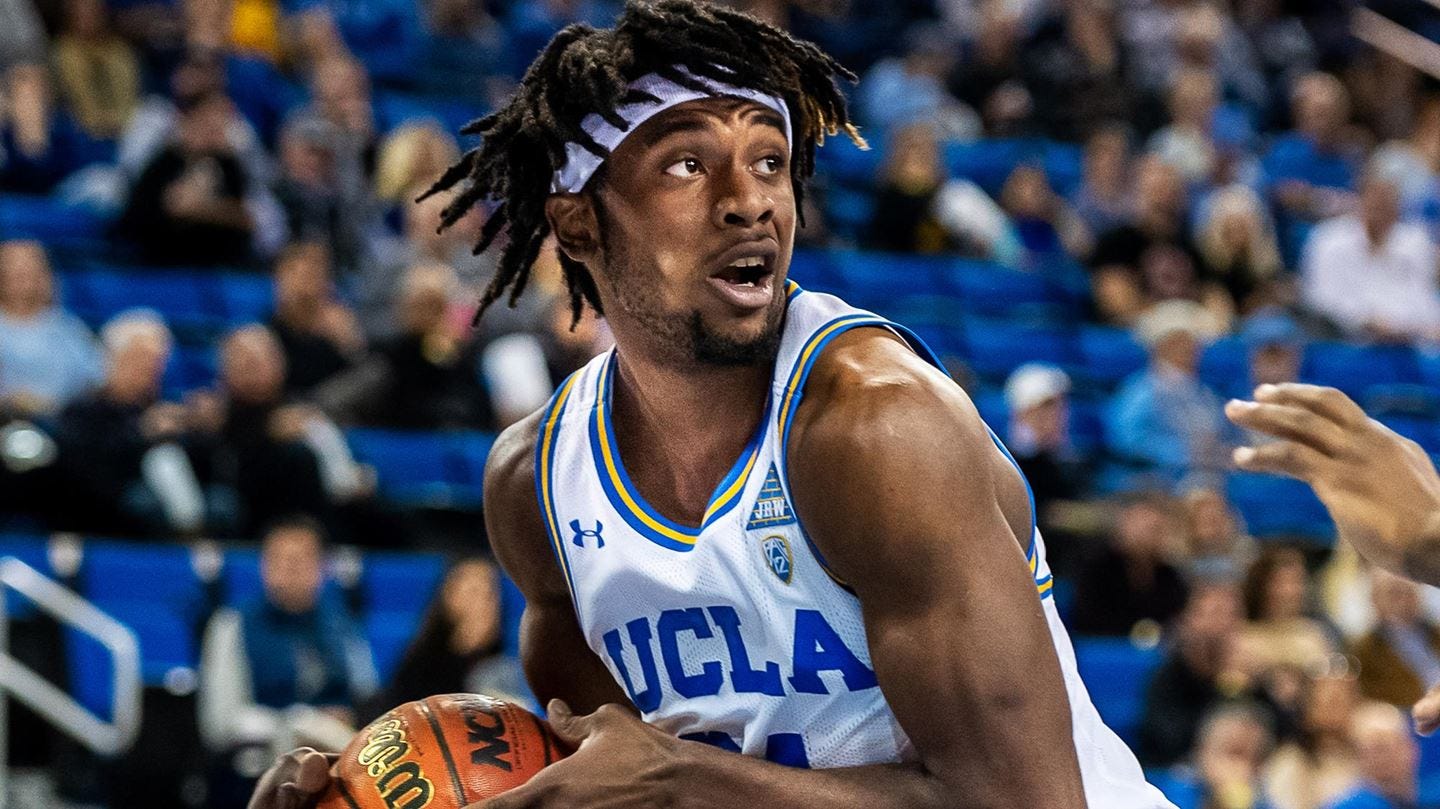 (Photo Credit: Scott Chandler/UCLA Athletics)
---
UCLA redshirt sophomore Jalen Hill became the second Bruin underclassman to enter his name for the 2020 NBA Draft yesterday, according to multiple media reports.
Ben Bolch of the Los Angeles Times writes:
Hill's declaration was intended mostly to get feedback from NBA personnel on his draft standing and possible areas for improvement, according to a person close to the situation not authorized to discuss it publicly.
Hill's declaration follows one from Chris Smith a few weeks ago.
Bruin Report Online's Tracy Pierson also believes that Hill's declaration is intended to allow Hill to "'test the waters' to get a sense of his draft stock and feedback from NBA personnel."
Losing Hill, Smith or both of them would certainly be a blow to Mick Cronin's program, especially after yesterday's announcement that the Bruins' top recruit Daishen Nix has decided to decommit from UCLA in order to play in the NBA G-League. But, after reading both the LA Times and Bruin Report Online articles, it seems as though Hill's departure is unlikely. It's not sure if Smith's declaration is intended for the purposes of feedback or not.
As "Early Entry Candidates", both players have until June 3rd to withdraw their names from the draft and be able to return to Westwood for next season. Of course, it goes without saying that that also assumes that there will be a 2020-21 college basketball season.
Go Bruins!!!
---
Thanks again for supporting The Mighty Bruin. Your paid subscriptions make this site possible. Questions, comments, story ideas, angry missives and more can be sent to joe@themightybruin.com, or to @JPiechowski on Twitter. (Unfortunately, the Twitter account for The Mighty Bruin remains in Twitter jail after I made the mistake of trying to set the TMB launch date as the account's birthday. We hope to have this resolved soon.)