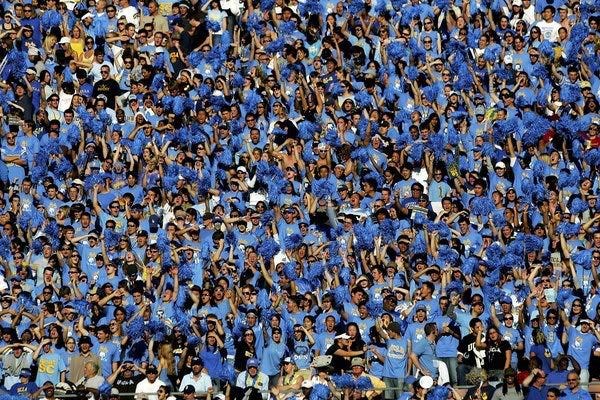 When the people who previously brought you Bruins Nation decided to start a new site, we considered a bunch of different names for the new site.
Ultimately, we settled on a name meant to embody both our passion for the Four Letters and the Bruins while also wanting a name that would be meaningful.
What, after all, does the Mighty Bruin do?
He ROARS, of course!!!!!!!!!!!!!!!!!!!
That could be the roar of the greater UCLA community when the Bruins excel while it could also be the roar of the community when things aren't to our liking because we believe that the Bruins can and should do better.
We plan on bringing the same honest coverage to The Mighty Bruin that we brought to the old site. We will call it like we see it. ALWAYS.
That was our commitment to our readers before and we remain committed to it as we move forward.


Go Bruins!!!