Discover more from The Mighty Bruin
Blog Of The Bruins, By The Bruins, For The Bruins
Over 1,000 subscribers
UCLA to Allow Athletes to Begin Training for Fall
Phase One of the Athletic Department's "Return to Training" plan begins Monday.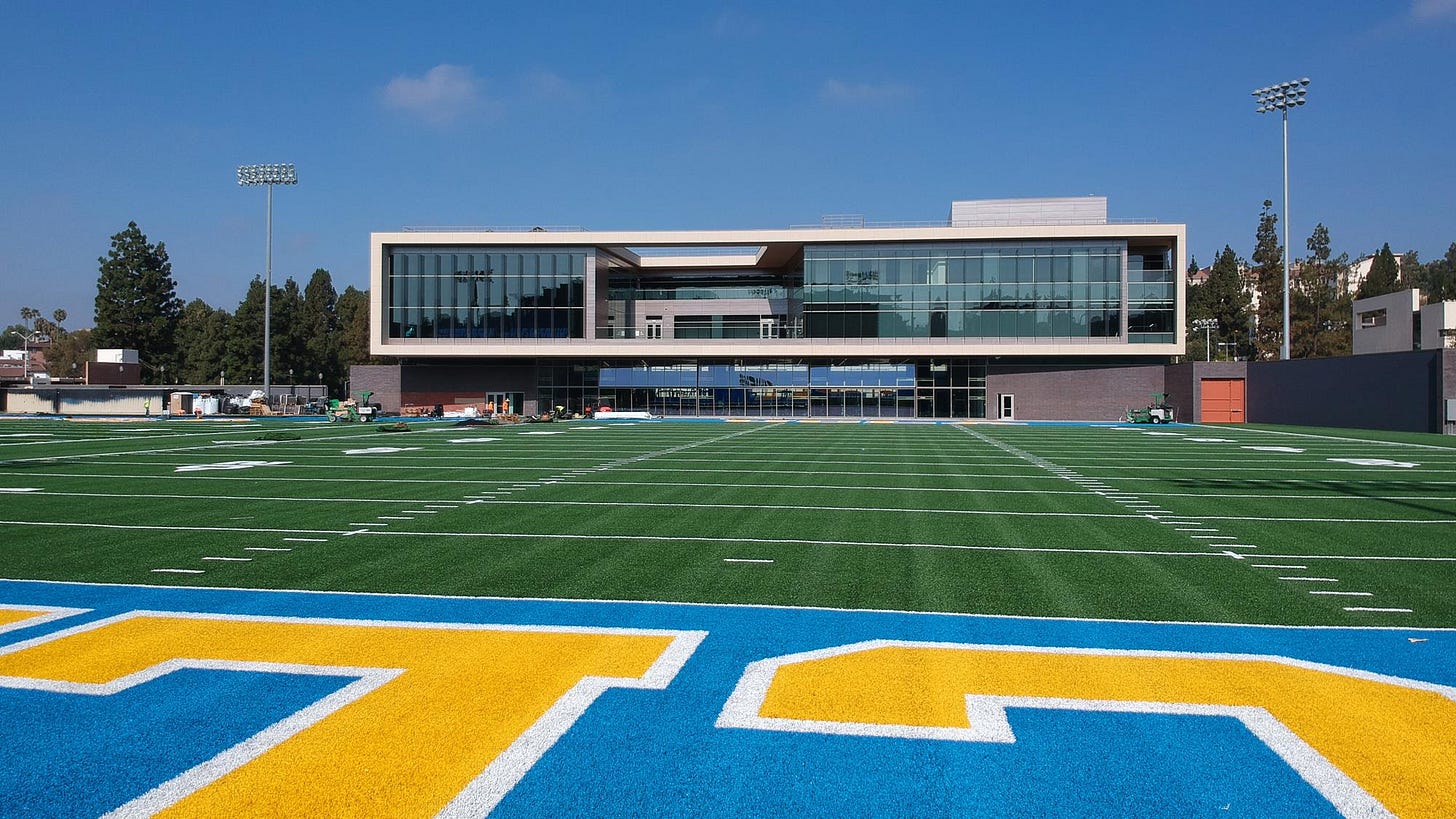 (Photo Credit: UCLA Athletics)
---
While we still may not know if or when college sports will be allowed to return, the UCLA Athletic Department announced yesterday that "[s]tarting Monday, Fall Olympic sport (men's and women's soccer, women's volleyball, men's water polo and cross country) student-athletes who live locally and football student-athletes may choose to return to campus to begin the process of returning to voluntary and permissible activities. The Return to Campus phase (Phase One) will consist of COVID-19 and antibody testing and comprehensive screening of both physical and mental well-being prior to the Return to Athletic Performance activities (Phase Two)."
Additional details will be announced later this week in a virtual press conference.
While this does still does not mean that there will certainly be a football or any sports season this Fall, it certainly represents a move towards normalcy.
The announcement doesn't answer the biggest question facing all of sports: What are they going to do if one or more athletes should test positive for COVID-19?
Hopefully, we'll start to have more news as we approach the July 1 deadline to renew football season tickets.


Go Bruins!!!
---
Thanks again for supporting The Mighty Bruin. Your paid subscriptions make this site possible. Questions, comments, story ideas, angry missives and more can be sent to joe@themightybruin.com, or to @TheMightyBruin on Twitter.