UCLA Football Recruiting: WR Isaiah Newcombe Commits to the Bruins
The three-star receiver from Casteel HS in Queen Creek, Arizona announced his decision over the weekend.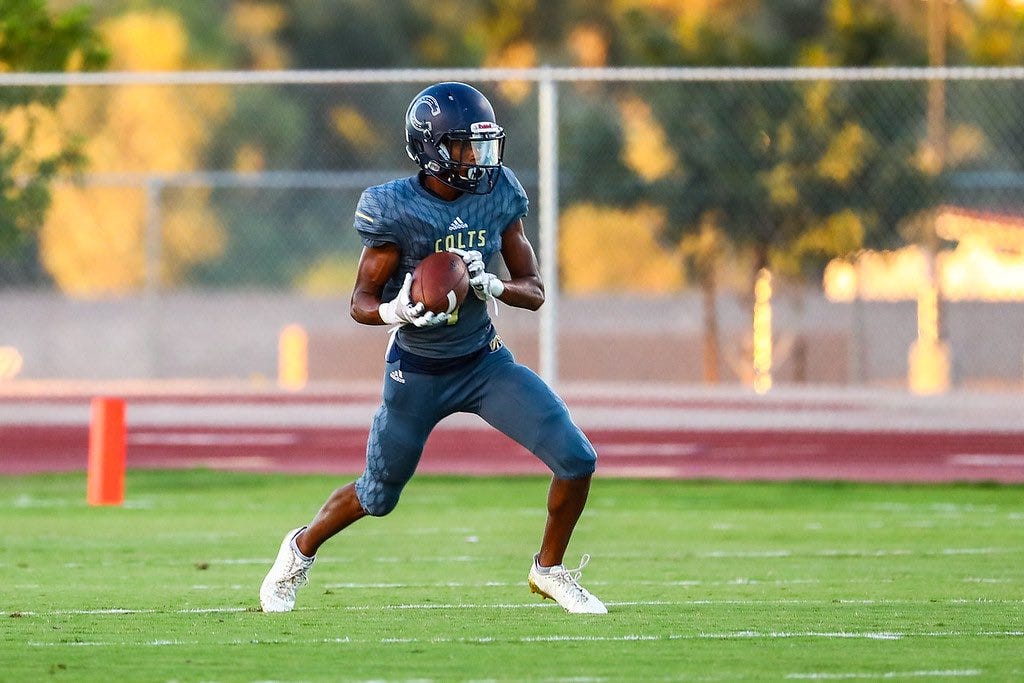 ---
The 2021 UCLA football recruiting class grew again on Saturday evening when three-star wide receiver Isaiah Newcombe from Casteel HS in Queen Creek, Arizona committed to the Bruins.
Newcombe made the announcement on his Twitter account.
Newcombe chose the Bruins over Washington, Utah, Boise State, Fresno State, Columbia and Yale. While those last two don't qualify as football powerhouses, the fact that Newcombe had offers from two Ivy League school says a lot about what Newcombe has accomplished in the classroom.
According to his Hudl.com profile, Newcombe is 6'1" tall and weighs in at 175 pounds. He runs a 4.6-second 40-yard dash and has a 31" vertical jump.
At Casteel High, Newcombe has played both football and basketball as well as track, which makes sense given his speed.
Because Newcombe has posted a few of his Hudl.com videos to Twitter, we're able to share them with you. (On an editorial note, we'd like to thank Isaiah for giving us a work around to the fact that our Substack platform doesn't currently support embedding from Hudl.)
Newcombe's highlight videos show a speedy receiver who is able to shake coverage and pull away from defenders as well as being able to his height to make a catch in coverage. First, let's take a look at Newcombe's top ten plays from last season:
Here are the highlights from his first three games of last season:
According to 247Sports' Brandon Huffman, Newcombe is the son of former Nebraska quarterback Bobby Newcombe.
Newcombe is the ninth recruit to commit to the Bruins' 2021 recruiting class and the fourth to commit in the last ten days. He is also the third receiver in UCLA's recruiting class.

Welcome to Westwood, Isaiah!!


Go Bruins!!!
---
Thanks again for supporting The Mighty Bruin. Your paid subscriptions make this site possible. Questions, comments, story ideas, angry missives and more can be sent to joe@themightybruin.com, or to @TheMightyBruin on Twitter.