UCLA Football Recruiting: OLB Devin Aupiu Commits to the Bruins
The three-star outside linebacker from Pacifica HS in Oxnard announced his commitment this afternoon.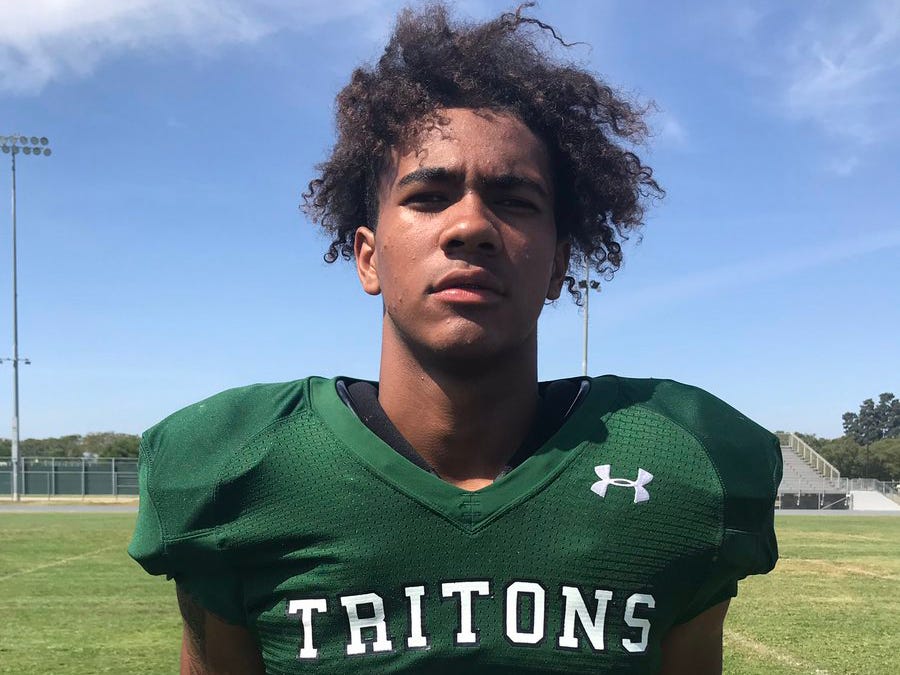 ---
Outside linebacker Devin Aupiu from Pacifica High School in Oxnard became the second commit of UCLA football's 2021 recruiting class when he made the announcement this afternoon on Twitter.
According to Aupiu's Hudl profile, he is 6' 5" tall and weighs in at 215 pounds. Aupiu looks to be a pretty good overall athlete. Not only has he played five different positions on the football field in high school, he has also played power forward on the school's basketball team.
According to 247Sports' Brandon Huffman, Aupiu chose UCLA over Pac-12 rivals Southern Cal, Arizona State, UC Berkeley, and Utah among others.
Aupiu told Huffman:
I picked UCLA because of the whole package really. The academics, the way they develop players, coach (Chip) Kelly, who has been in the NFL and been a really successful head coach.  And it's close to home and close to all my family so they can come to all my games.

USC was actually my dream school, and when they offered me, that was big, but throughout the process, I had a change of thought and really learned about each school.  I knew with UCLA I would get the whole package.

I was actually going to do it in the middle of the year, but since everything shut down, I've had a lot of time to think and I decided to make the decision now. And it was big to just make a decision, not have much to worry about with my recruiting and just help my team.  It's a great feeling.

My plan is still to enroll early [in January] so I'll graduate and sign in December.
Let's take a look at Aupiu's junior season highlights from Hudl.

(Editor's note: Embedded video from Hudl.com is not currently supported. In the meantime, please right-click on the link and view Aupiu's junior highlights on Hudl.com in another browser tab.)
After watching the video, it's not a surprise that UCLA envisions Aupiu as a hybrid edge rusher. He seems to have an ability to rush the passer which is something the Bruins have been missing since Takkarist McKinley graduated. Speaking of McKinley, as I watched Aupiu, that's who I thought Aupiu resembled and that's not bad company to be in.

Welcome to Westwood, Devin!


Go Bruins!!!