UCLA Football Recruiting: Dual-Threat QB Kajiya Hollawayne Commits to the Bruins
The three-star out of San Jacinto High School decided to announce early.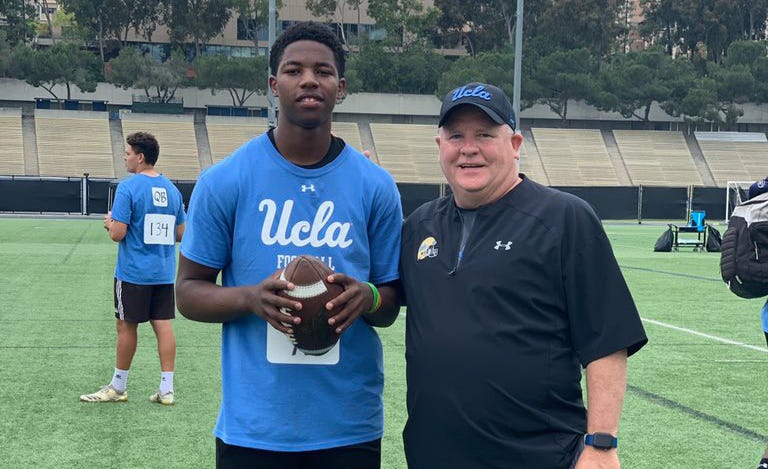 ---
After originally stating that he would announce his commitment on June 28, dual-threat quarterback prospect from San Jacinto High School, Kajiya Hollowayne, announced early today that he would be bringing his talents to Westwood.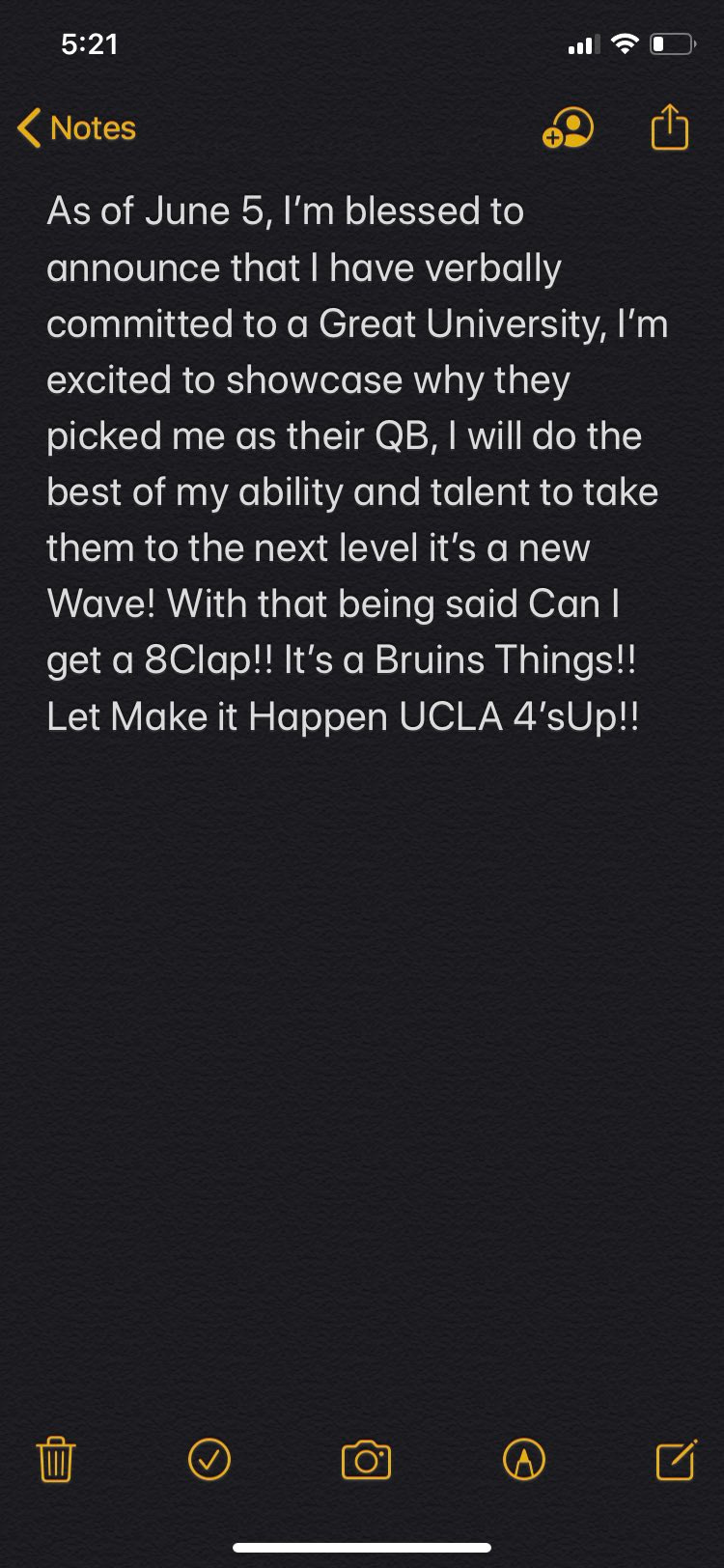 Hollowayne received his offer from UCLA last summer, but took the better part of a year to formally make his decision. He had also received offers from Indiana, Fresno State, San Diego State, Utah, Northwestern, and others.
Greg Biggins breaks down Hollowayne's decision to release his commitment early in an article posted by 247Sports. "UCLA has been recruiting me since I was just a freshman and I have a good relationship with their whole staff. No one recruited me harder then they did, they showed the most attention and that's where I felt most comfortable as well."
According to his profile on rivals.com, Hollowayne comes in at 6'4" and 205 pounds. He is quick on his feet and can evade defenders like a running back, but can also throw the long ball and hit his target, even on the run. He can pick up and move under pressure, but keep his wits about him and not lose focus. In addition to arm strength, Hollowayne's quickness also earned him a spot on his high school track team.
Footage of Hollowayne's performance can be viewed on Hudl.
(Editor's note: Embedded video from Hudl.com is not currently supported. In the meantime, please right-click on the link and view Aupiu's junior highlights on Hudl.com in another browser tab.)
Although Hollowayne will be new to the college system and has a lot to learn, he will be a great addition to the squad and bring depth to the quarterback position. Welcome to Westwood, Kajiya!


Go Bruins!
---
Thanks again for supporting The Mighty Bruin. Your paid subscriptions make this site possible. Questions, comments, story ideas, angry missives and more can be sent to joe@themightybruin.com, or to @TheMightyBruin on Twitter.