UCLA Football: Demetric Felton Named to Doak Walker Award Watch List
The Doak Walker Award is given annually to the nation's top running back.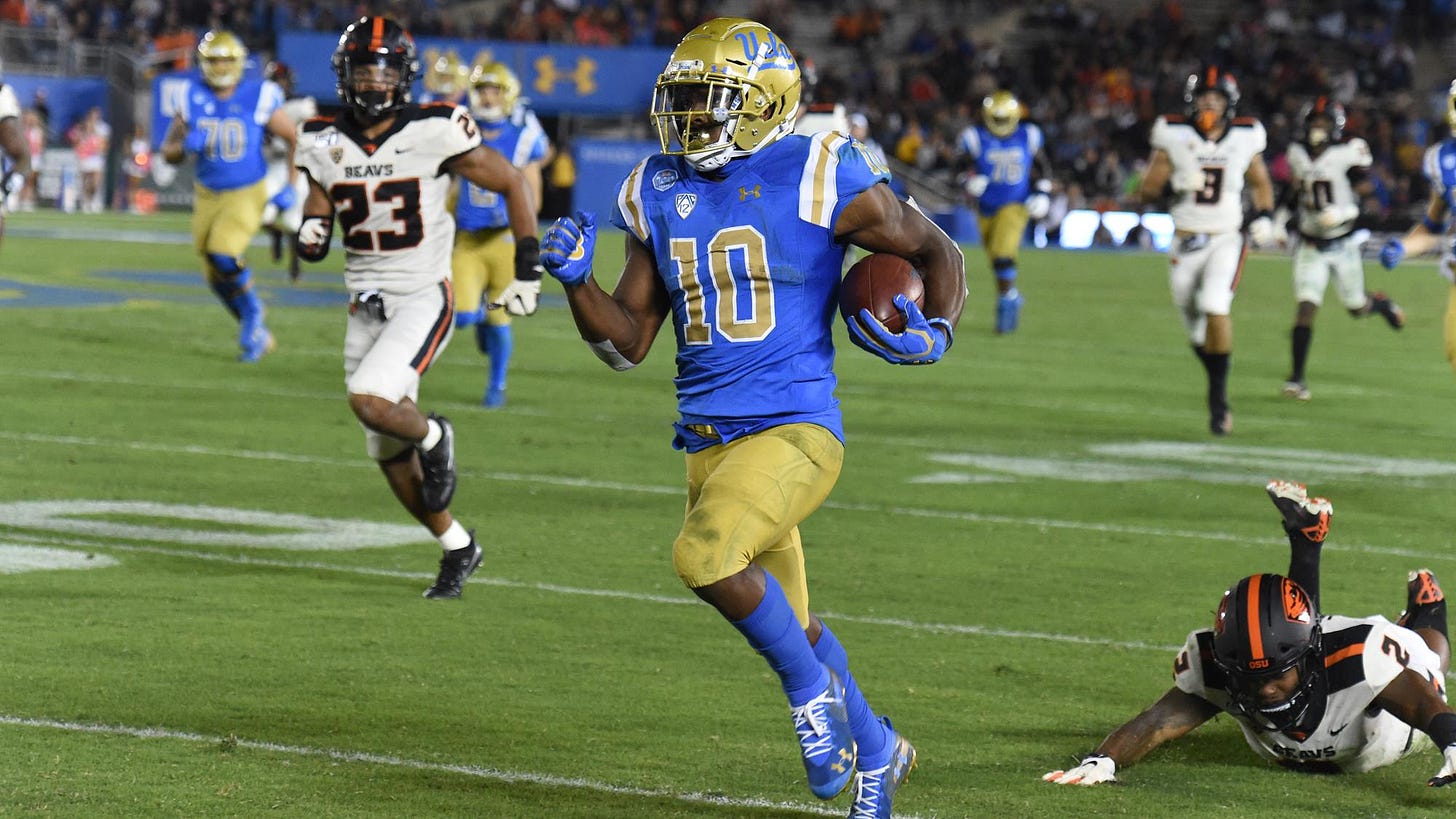 Should UCLA's Demetric Felton win the Doak Walker Award, he would be the first Bruin in program history to do so. (Photo credit: Greg Turk/
uclabruins.com
)
---
The PwC SMU Athletic Forum announced on Wednesday that UCLA's Demtric Felton was a preseason candidate for the Doak Walker award, given each year to the top running back in the country.
In 2019, Felton notched 331 yards on 86 carries, and took one into the endzone. He recorded 111 yards against Oregon State on October 5, which included a massive 75-yard run. Felton became the first Bruin to register a 100-yard receiving and a 100-yard rushing game in the same season since Chris Markey did the same in 2005.
The award is named for SMU's three-time All-America running back Doak Walker. It is the only major collegiate award that requires all candidates to be in good academic standing and on schedule to graduate within one year of other students of the same cohort.
Provided we have a football season, ten semifinalists will be announced in November and three semifinalists will be announced later that month as voted on by the award committee. The recipient will be decided by a final vote in December. Should the season be cancelled or postponed, it can be speculated that awards timelines will be updated to follow the season that materializes.

Go Bruins!
---
Thanks again for supporting The Mighty Bruin. Your paid subscriptions make this site possible. Questions, comments, story ideas, angry missives and more can be sent to  to @TheMightyBruin on Twitter.