Georgia Bulldogs at Alabama Crimson Tide Game Thread
Come watch the big game with your fellow fans!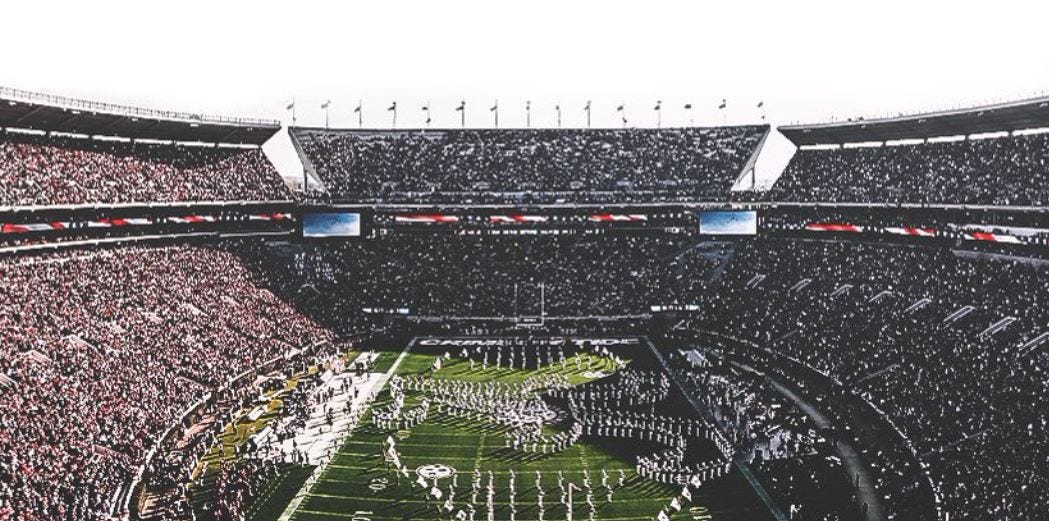 ---
Here it is. The biggest non-UCLA game of the regular season (so far) is here, and there's all sorts of intrigue heading into the game.
For instance, Nick Saban is back on the sidelines! After a second negative test, Alabama announced that he was clear to return to football activities immediately, and so the Crimson Tide will be spared the nightmare that is the Steve Sarkesian Head Coaching Experience. Just having Saban present has to be considered a huge boost to an Alabama squad that has looked a bit shaky in recent weeks.
The biggest on-field story is going to be how the Alabama defense holds up, especially after last week's outing where they looked incredibly lost on the road to giving up 647 yards and 48 points to Ole Miss. The Georgia offense, meanwhile, has had a few weeks where they have started games incredibly slow, staking both Arkansas and Tennessee to halftime leads before turning on the afterburners in the second half. Alabama's offense has been consistently great so far this season, but if the defense lets Georgia's offense start hot, it may not matter.
VIEWING INFORMATION
Game: Georgia Bulldogs at Alabama Crimson Tide
Series Record: Alabama leads 40-25-5
When: 5:00 PM PT, Saturday, October 17, 2020
Where: Bryant-Denny Stadium, Tuscaloosa, AL
TV: CBS with Brad Nessler, Gary Danielson, and Jamie Erdahl
Live Stream: CBSSports.com
Radio: Compass Media, Sirius XM channel 84 (Alabama feed) and 133/191/962 (Georgia feed)
Game Notes:
GAME TIME WEATHER FORECAST
Clear skies are in the forecast for Tuscaloosa, with the weather itself sitting in the mid 50°s throughout the game and no humidity. Weather won't be a factor in this one, which is a good thing when it comes to two fantastic teams.
BETTING ODDS AND PREDICTION
I'm writing this a few hours out from the game, and the line for this game has shifted back to the original spot of Alabama -6.5 after dropping lower following the initial Saban news. That said, I think I am way more confident in Georgia than I am in Alabama at this point. The Georgia defense has been stellar so far, while the Alabama defense has easily been the worst of the four major units that will see the field today. I don't feel strong enough to make a score prediction, but I think Georgia takes this (though don't ask me about the eventual SEC Championship Game rematch).
Join your fellow fans discussing today's game below.
This is your Georgia Bulldogs at Alabama Crimson Tide game thread.
---
Hey everyone! We're testing game threads with the entire site today, so feel free to hop in here and discuss the game. Also please give any feedback (though I will state up front the commenting system is what it is).