College Football Viewing Guide, Week 7: Nick Saban's Absence Looms Over Alabama at Georgia
Plus a look at the rest of this weekend's games!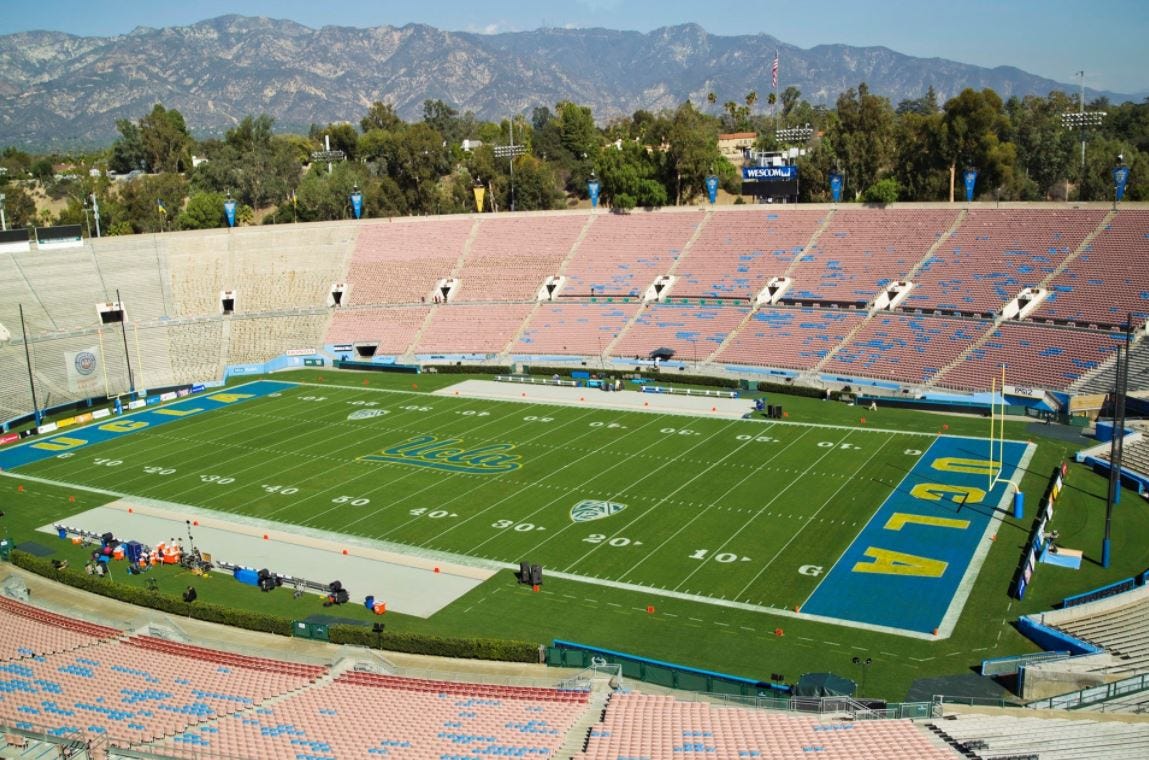 ---
If you had to guess at the defining program and face of college football in the 21st century, you don't have to look further than the Alabama Crimson Tide and their head coach Nick Saban. They've won five national championships, participated in five of the six College Football Playoffs, and consistently brought in top rated recruiting classes. Only Clemson can come close to claiming a similar level of recent success, but Saban has been in a class all of his own, to the point where so many other programs in the SEC have tried and failed to copy his system.
So if any coach was going to make headlines for catching COVID-19, it was going to be Nick Saban.
On Wednesday, both Nick Saban and Alabama athletic director Greg Byrne announced that they had tested positive for the virus. Saban told reporters that he was not experiencing any symptoms, but had gone into quarantine immediately after receiving the diagnosis. Saban tested negative for the virus on Thursday, which opens the door to the initial test being a false positive, but as of right now, Alabama is proceeding under the idea that Saban will not be on the sidelines for the Crimson Tide in their marquee matchup with Georgia this weekend, with former Southern Cal coach Steve Sarkesian set to take over as acting head coach.
Spencer is right here that Saban had truly been the most careful coach when it came to the virus. Images of Saban wearing his mask properly during games and practices clearly juxtapose with the rest of his conference and the substandard effort many of those coaches have shown. The SEC apparently recognizes, as they announced that programs were now eligible for fines should they not follow proper regulations, and this comes off the heels of Florida having to postpone their upcoming game against LSU after 18 scholarship players tested positive for the disease (that this came right after Florida coach Dan Mullen pleaded that the school should pack their stadium seems like a sign from a higher power that that was a bad idea).
On the field, the potential loss of Saban is perhaps a bigger loss than any single player. I forget where I saw the opinion, so apologies in advance, but someone mentioned that there is no one in college football more in-tune to the rhythms of a game than Nick Saban, and it's true. Saban always seems to know exactly when an opponent will try to change things up, and has usually prepared a few counter-punches already. New acting head coach Steve Sarkesian….is not that (cue UCLA fans giggling).
Beating Alabama usually requires some combination of Herculean effort from individual players (like a Johnny Manziel or a Cardale Jones) and a few lucky bounces (see: basically every Iron Bowl victory by Auburn), and even that sometimes is not enough, as Ole Miss learned last weekend. The potentially helps even those odds more than normal.
---
Programming note: hey, that Georgia/Alabama game is pretty big! In fact, it's so big that we're going to use it to do a site-wide test of our game threads! This should let more people participate, and get us some more info to use before UCLA football officially kicks off in three weeks, so look forward to that on Saturday!
Let's get to the games!
FRIDAY
Game to watch: #14 BYU @ Houston (6:30 PM PT, ESPN)
First off, apologies for not doing this earlier, but I initially saw the schedule and did not feel the need to give the Thursday game any shine, and BOY WAS I WRONG as Georgia State and Arkansas State put on a barn burner of a game. Sorry for doubting you, Fun Belt.
Anyway, this game should be good! Especially because BYU's schedule got noticeably improved by the return of the Mountain West, as they now have late season matchups against Boise State and San Diego State. I don't think it will happen, but an undefeated BYU suddenly could make an actual case for the CFP, especially since Houston is a tough team with a ridiculously good defense.
Keep an eye on: #17 SMU @ Tulane (3:30 PM PT, ESPN)
The other Friday game is definitely the lesser of the two, but it should still be fun, especially because I have zero faith in the Mustangs, in part because they just lost their top receiver and running back this week. Tulane is definitely capable of pulling off an upset here.
EARLY SATURDAY
Game to watch: Kentucky @ #18 Tennessee (9:00 AM PT, SECN)
Opinion: none of the games in the early slate actually seem like they will be good? This is probably the best option, especially coming off of last week where Kentucky shut down Mike Leach's Air Raid while Tennessee took a first half lead against Georgia before getting blown up by the Bulldogs. The Volunteers could definitely have a let down game here, and the Wildcats are definitely good enough to take advantage of that.
Keep an eye on: #15 Auburn @ South Carolina (9:00 AM PT, ESPN)
I'm not highlighting this because the game should be good; if anything, South Carolina being involved means this game will most likely be a rock fight. I'm instead highlighting it because for all intents and purposes Auburn should not be ranked this week, and should have lost to Arkansas, but the referees made a series of amazingly-bad calls to help the Tigers. Then the SEC pulled a Pac-12 and issued an amazingly-bad statement defending the call, angering everyone further. So even the good football conferences can feature completely inept refereeing from time to time!
MIDDAY SATURDAY
Game to watch: #11 Texas A&M @ Mississippi State (1:00 PM PT, ESPN)
Again, the midday slate is not great. Maybe this has to do with a bunch of games getting postponed (including a fascinating LSU/Florida matchup), but this just feels like a weak weekend outside of one clear must-watch game.
So let's talk about Mike Leach, who is currently speedrunning through his Mississippi State tenure. He started with the major road upset of a highly-ranked opponent, followed by the gigantic faceplant at home as a ranked team against an outmanned opponent, and then finally getting completely shut down by a competent defense leading to Leach throwing his players under the bus. On the flip side, Jimbo Fisher just earned a new lease on life by leading the Aggies to an upset win over Florida! Which means the next part of the Mike Leach Experience will be a random win in this game, because they sure won't be beating an angry Alabama next week.
Keep an eye on: UCF @ Memphis (12:30 PM PT, ABC)
This game would have been more interesting at the beginning of October. Alas, both of these teams suffered losses in bad games two weeks ago, and now they're both trying to salvage their seasons. It should be a good game, but I can't say I'm all that interested in it anymore.
LATE SATURDAY
Game to watch: #3 Georgia @ #2 Alabama (5:00 PM PT, CBS)
This is THE game of the week, and if you will only watch one game this weekend, it should be this one. Plus, now we have the added intrigue of how Alabama will react without Saban on the sidelines!
Since I talked about Saban's disappearance above, let's take some time to mention that Alabama gave up *checks notes* 647 yards of offense and 48 points to Ole Miss last weekend. Lane Kiffin is apparently an offensive genius, but he's not that good, and it's a pretty good sign that Alabama's defense is all out of sorts. That said, Georgia has shown a penchant for starting slowly in games, allowing both Tennessee and Arkansas to hold leads into the second half before pulling away in a hurry. Alabama's offense hasn't had the same issues that their defense has - they put up 723(!) yards in that Ole Miss game - so if they can get out to a big lead early, they can definitely win this game.
Now, all it will require is Steve Sarkesian doing a great job as head coach and why is everyone laughing all of a sudden?
Keep an eye on: #5 North Carolina @ Florida State (4:30 PM PT, ABC)
For the record, you should be watching that Georgia vs Alabama game and not this. I just wanted to be mean on the internet and point out that if Tom Herman doesn't work out at Texas that the Longhorns should look at this up and coming coach at Chapel Hill who has North Carolina ranked #5 in the country.