Discover more from The Mighty Bruin
Blog Of The Bruins, By The Bruins, For The Bruins
Over 1,000 subscribers
2020 NFL Draft: How to Watch, Listen and Stream
This year's NFL Draft might look like a televised fantasy draft since it's going to be a virtual event.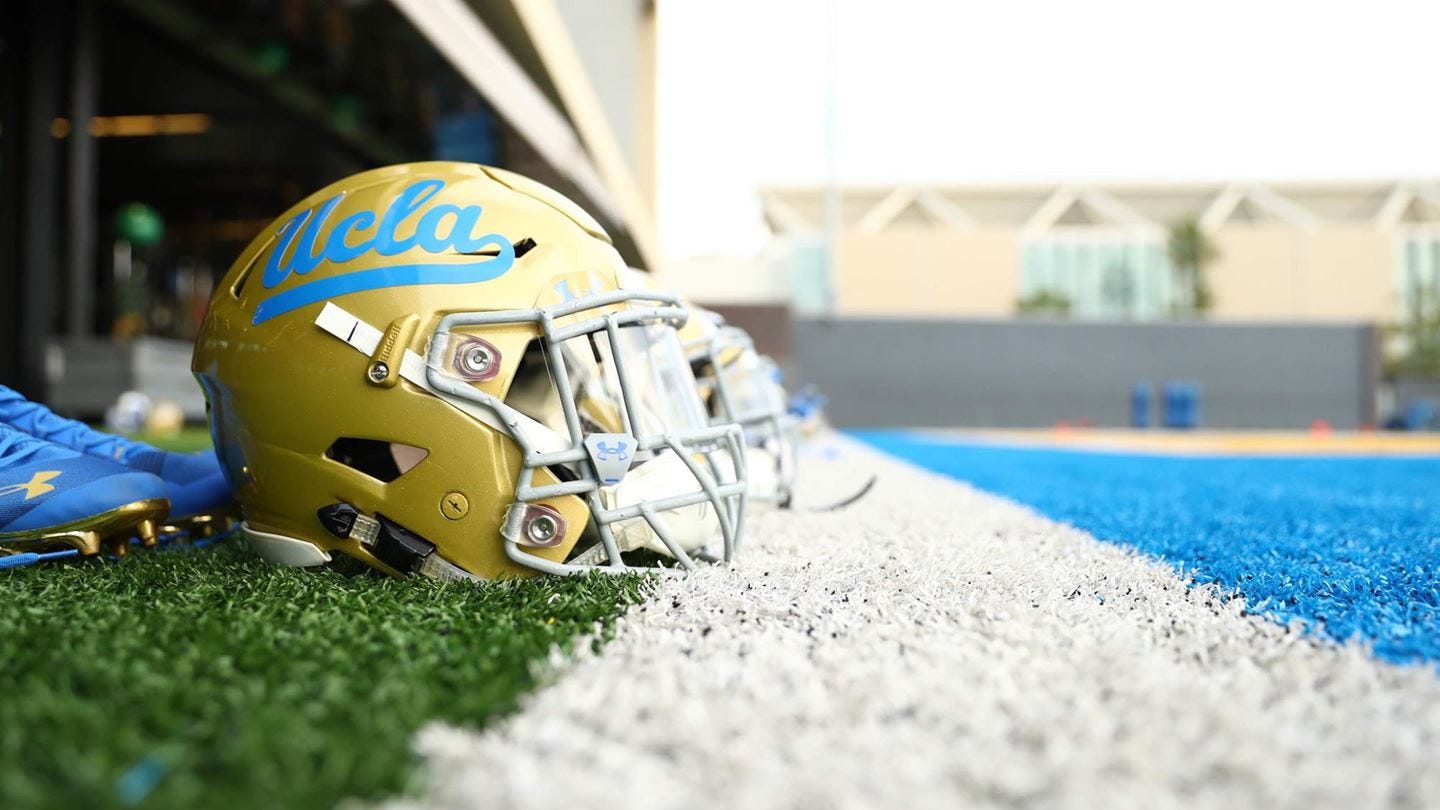 (Photo credit: UCLA Athletics)
---
The 2020 NFL Draft kicks off tonight at 5pm PT with Round 1 and continues through Saturday.
Just like last year, there are a lot of UCLA Bruins eligible for this draft. At the top of the list, of course, is UCLA cornerback Darnay Holmes. The list also includes Joshua Kelley, Devin Asiasi, Boss Tagaloa, and JJ Molson.
This year's draft was supposed to be held in Las Vegas to celebrate the arrival of the NFL and the Raiders, but the COVID-19 pandemic has forced the league to modify their plans. A virtual draft is now planned instead with Commissioner Goodell announcing picks from his New York home and teams making their selections from their homes as well. So, in that respect, it might look like one of the millions of fantasy football drafts that happen at the start of the season every year, but with cameras to show you what's going on.

One difference, though, is that there will also be cameras at the homes of 58 prospects to capture their reactions as well.
As usual, ESPN and NFL Network will be combining forces to cover the event over the next three days. ABC will again offer an over-the-air broadcast with a feed that's different from ESPN's coverage.
And, again, you can actually listen to draft coverage on satellite radio.
That's important to know, especially for today's first round. Here on the West Coast, the Draft starts at 5pm PT. Many of us here in the Pacific time zone don't get off work until then (or later) even if you're working from home. So, if you have Sirius or XM, you can listen to their draft coverage while you're finishing up.
How to Watch, Listen and Stream the 2020 NFL Draft
Round 1
Rounds 2-3:
Rounds 4-7:
Of course, this is the best place to keep tabs on what's going on with the Draft today.
We will have a Day 1 Draft open thread later on this afternoon for everyone to discuss what's happening.


Go Bruins!!!
---
Thanks again for supporting The Mighty Bruin. Your paid subscriptions make this site possible. Questions, comments, story ideas, angry missives and more can be sent to joe@themightybruin.com, or to @JPiechowski on Twitter. (Unfortunately, the Twitter account for The Mighty Bruin remains in Twitter jail after I made the mistake of trying to set the TMB launch date as the account's birthday. We hope to have this resolved soon.)